Solana Flips Dogecoin to Become Seventh-Largest Cryptocurrency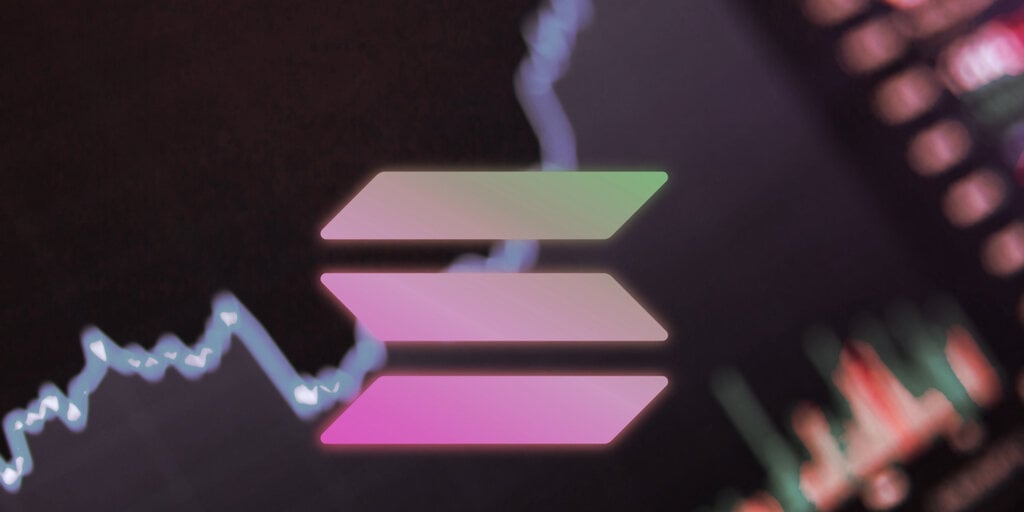 SOL, the native cryptocurrency of the Solana blockchain, has moved up another spot to claim seventh on the list of the most valuable cryptocurrencies by total market cap, per data from CoinGecko. In doing so, Solana has flipped leading meme coin Dogecoin (DOGE).
Solana has seen an incredible rise in value in recent weeks, climbing over 300% over the last 30 days. SOL has repeatedly set new all-time high price levels during that span, vaulting from about $35 per coin on August 1 to a new peak price above $136 set on Tuesday. Solana is now up 23% over the last 24 hours, continuing its propulsive rise of late, and just passed the $100 mark for the first time on Monday.
On the other hand, Dogecoin has seen a more mixed performance of late. According to CoinGecko, its price is up 46% over the last 30 days, but only up about 7.5% over the last week. DOGE popped back up faster than some rival coins when the wider cryptocurrency market started rebounding in late July, but it's a historically volatile coin that tends to swing harder in either direction than coins like Bitcoin and Ethereum.
Dogecoin's price is still up massively since the start of the year, rising from $0.0055 on January 1 to a current price above $0.29. That's a 5,200% increase, although note that Dogecoin is still nearly 60% off its peak price of $0.73 set back in May. Solana's market cap—or the total amount of coins multiplied by the current price—now sits at TK compared to TK for Dogecoin.
Solana is seen as a rising rival to Ethereum, which is currently the leading smart contract platform. Smart contracts are bits of code that perform set instructions, and they power decentralized applications (dapps), decentralized finance (DeFi) protocols, and NFT crypto collectibles alike.
Although Ethereum has a vast lead amongst smart contract blockchains, the network is often congested with activity, driving up gas fees for transactions—particularly amidst the current NFT market boom. Additionally, Ethereum's current proof-of-work ETH mining model requires a lot of energy, although it will shift to a more efficient proof-of-stake system with the upcoming Ethereum 2.0 network upgrade.
Solana was built as a more energy-efficient proof-of-stake blockchain from the start and offers speedy transaction times and low fees. The SOL token's price rise in recent weeks is attributed in part to growing DeFi and NFT activity on the platform, suggesting wider developer and user adoption alike.
Even so, the upstart blockchain and supposed "Ethereum killer" is well behind its established rival in terms of network activity. For example, DeFi protocols on Solana have $3.6 billion in value locked within their smart contracts right now, according to data from DeFi Llama, while Ethereum-based DeFi protocols have $126 billion worth of assets locked up.
3 September 2021 03:06