Fractional Shares in Doge NFT Hit $300 Million Valuation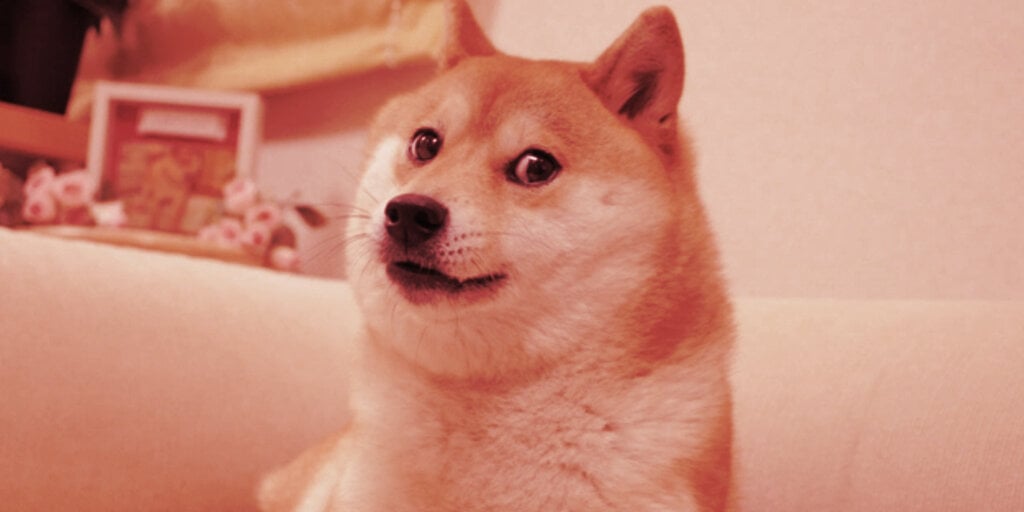 Fractional shares in a Doge meme are now collectively worth hundreds of millions of dollars.
The original image of Doge, the Shiba Inu dog turned Dogecoin mascot, was turned into an NFT (a type of token that functions like a digital deed of ownership) and sold for $4 million in June. 
Earlier this week, it's buyer, an investment collective called PleasrDAO, split up that NFT into billions of individual tokens. The idea was to allow others the opportunity to buy a slice and have part-ownership of the artwork. 
So far, so good.
The auction, launched on Wednesday, has raised a total of 11,942 Wrapped Ethereum (worth more than $45 million at today's prices) from 1,796 buyers, according to figures from MISO, the exchange where the auction took place.  
And even more importantly… $2.25m raised for charity!! $DOG holders – please head over to the $DOG Park Discord (do-good-always channel) so we can choose the charities we should donate to: https://t.co/9Dv9FhtmyI

— PleasrDAOGE (@PleasrDAO) September 2, 2021
That means that 20% of the 16,969,696,969 tokens were sold, and now the remaining 3.3 billion tokens can be bought on decentralized exchanges SushiSwap andUniswap. At its current price, the entire NFT is now worth $302 million, according to figures from Fractional. One token—sold as $DOG—is worth $0.013. 
Who is buying the tiny pieces of art? Jamis Johnson, PleasrDAO's chief pleasing officer, told Decrypt that "the Doge NFT community includes some of the top leaders in DeFi, early NFT collectors and digital artists, as well as all of the members of PleasrDAO." 
NFTs are a hot craze right now in the crypto world. Billions of dollars are being poured into tokenized artwork, sound clips, videos and even chatbots. In the first quarter of this year, $1.5 billion in NFTs were sold. 
The Dogecoin NFT is based on the cryptocurrency's logo, an instantly-recognizable Shiba Inu dog meme. Dogecoin is a very popular cryptocurrency—it has the seventh largest market cap, at $39 billion. 
It was created as a joke and based on an internet meme but has since gained traction, partly because billionaire entrepreneurs like Elon Musk and Mark Cuban pump the coin's price and claim it could one day become a useful cryptocurrency for buying things online. 
The views and opinions expressed by the author are for informational purposes only and do not constitute financial, investment, or other advice.
2 September 2021 22:10