Solana Price Shoots Up 14% to Score Another All-Time High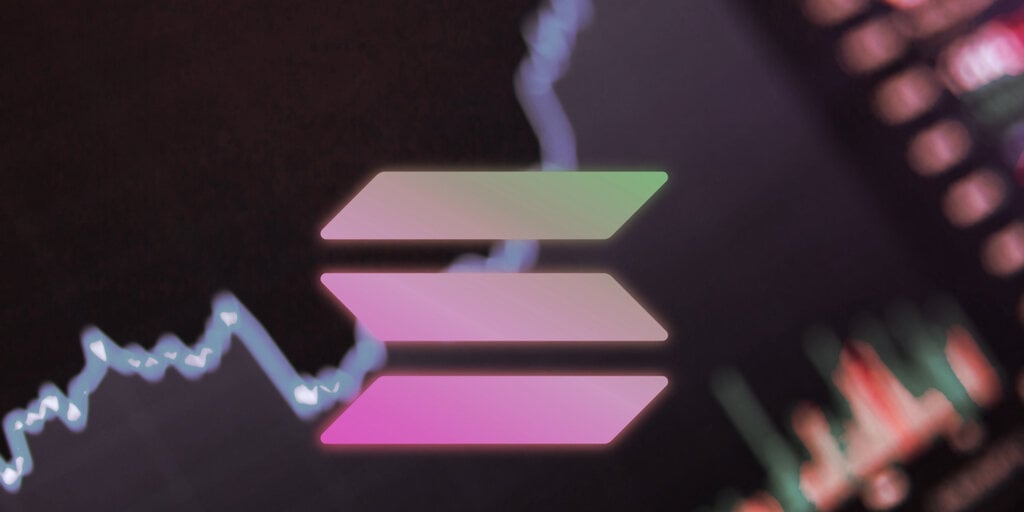 Forgive us if we start sounding like a broken record about broken records, but Solana is at it again.
The price of SOL rose 14% in 24 hours—part of a 80% increase in the last week—to reach a record of $129.02, according to data from CoinGecko. Just this week, it crossed $100 for the first time to become the eight-largest cryptocurrency by market capitalization. 
Like Ethereum, Solana is a blockchain built to support decentralized applications that run on smart contracts, automated bits of code that remove intermediaries from transactions. That means, among other things, that decentralized finance (DeFi) protocols can be built atop it. People can use these protocols to take out loans, earn interest on their crypto, and swap assets. In mid-August, Solana reached $2 billion in assets flowing through its DeFi protocols; that's grown to $3.6 billion as of today, according to DeFi Llama.
The reason for the growth may be that, unlike Ethereum, it's already a proof-of-stake network that prioritizes scalability. Ethereum developers are in the middle of transitioning to such a network, known as Eth 2.0. When completed, instead of miners earning rewards for processing network transactions, "validators" will get newly minted ETH at levels proportionate with how many tokens they contribute toward network security. 
Solana's creators say its system is the "fastest blockchain in the world" as the network bids to pry away users fed up with sluggish speeds on Ethereum, which itself is inching back up in price thanks to a boom in NFTs.
Other coins are also taking advantage of renewed bullishness. Cardano, another "Ethereum killer," has said it will launch smart contracts (and therefore open itself up to DeFi) on September 12. Its ADA coin hit a record price of $3.09 earlier today as smart contracts hit its testnet.
2 September 2021 21:12