Crypto Music App Audius Now Showcases Both Ethereum and Solana NFTs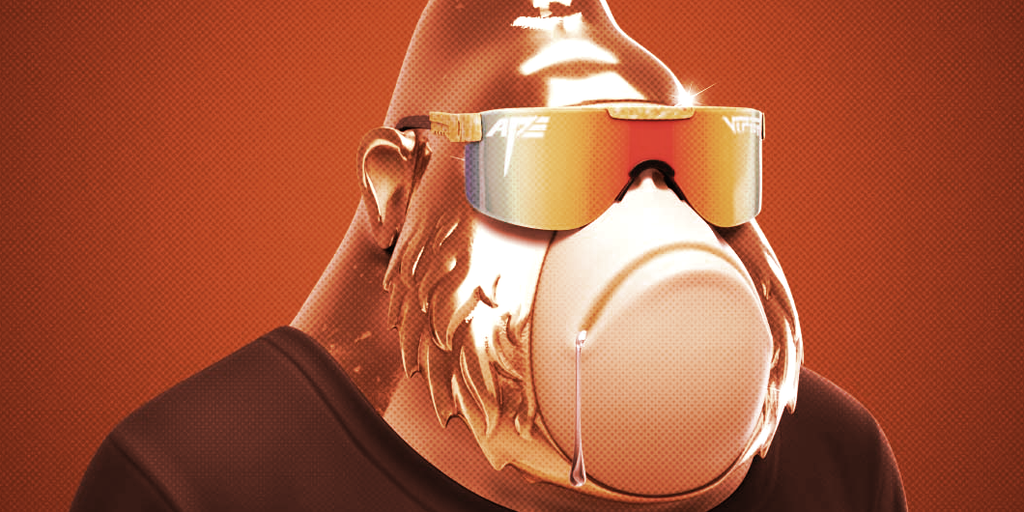 Ethereum rival Solana is booming, making waves with its surging cryptocurrency price and rising NFT and decentralized finance activity—and Audius, a crypto-powered music service, is taking note. 
Today, the project announced that its users can now display their Solana NFTs on the platform via an exclusive integration with Phantom, a popular Solana wallet.
Audius is a rising streaming music service that offers an alternative to heavyweight players in the space—like Spotify and Apple Music—via a decentralized approach that hosts tunes on distributed nodes, rewarding users for supporting the network. And like many crypto projects of late, Audius has embraced NFTs.
However, the platform isn't trying to sell the potentially valuable crypto collectibles. Instead, it has added support for users to display their own NFT collections on their respective profile pages. Until now, users could only display NFTs minted on Ethereum, the leading platform for tokenized collectibles.
An NFT acts like a receipt for a digital item, and can take the form of a still image, animated GIF, video clip, or even a music composition. The NFT market blew up early in 2021, generating $2.5 billion worth of trading volume across the first half of the year. However, NFT activity has accelerated further of late, with leading marketplace OpenSea processing more than $3.4 billion worth of trading volume in August alone.
As with the previous Ethereum NFT integration, Audius members that have a "Silver Tier" account—those that hold at least 100 of the AUDIO governance token—can connect their Phantom wallet to display Solana NFTs on the site. Essentially, it's an online gallery for showcasing personally-owned NFT collectibles, rather than a marketplace.
"As we continue to migrate pieces of Audius onto Solana, it's important that we deeply and natively integrate with that vast user base," Audius co-founder and Chief Product Officer Forrest Browning told Decrypt. "And for a project like Audius, where we treat great user experience as absolutely paramount, frankly the experience with Phantom is miles better than anything you'd get with MetaMask."
"We're happy to see more NFTs decide to launch on Solana," he added, "because I think ultimately that opens up the gate for mainstream adoption to a non-crypto-native crowd."
Audius is functionally like a hybrid between a streaming music service (Spotify) and a music-sharing platform (Soundcloud), albeit with a blockchain-powered model that sees songs hosted on an array of user-operated nodes. Governance and AUDIO staking currently takes place on Ethereum, although Audius announced plans in October 2020 to begin migrating its network over to competing blockchain Solana to "help scale" the service.
According to Browning, Audius NFT galleries have been a popular way for musicians to showcase their collections, and well-known artists such as Linkin Park's Mike Shinoda, Disclosure, and Dillon Francis have tapped into the feature. Shinoda, for example, apparently owns several of the popular Bored Ape Yacht Club NFTs.
Solana has been dubbed a potential "Ethereum killer" for how it improves on some of that platform's current deficiencies. While Ethereum regularly gets bogged down with network congestion, boosting transaction fees in the process, the more energy-efficient Solana claims to be able to handle thousands more transactions per second than Ethereum.
In recent weeks, Solana's SOL cryptocurrency has skyrocketed in value. It's up 279% over the last 30 days, according to CoinGecko, and its current price of above $126 is close to the all-time high mark set earlier this week.
NFT collections have been popping up on Solana lately, such as Degenerate Ape Academy and Aurory, and have collectively generated tens of millions of dollars of trading volume on the platform. Additionally, DeFi activity on Solana is growing, which means a growing number of Solana holders are now using applications on the network to trade, borrow, and lend SOL and Solana-based tokens without third-party intermediaries
There's currently nearly $3.5 billion worth of funds locked in Solana DeFi protocols, according to data from DeFi Llama, up from $1.2 billion at the start of August. Ethereum DeFi protocols currently have $126 billion worth of assets locked up, however.
Audius, meanwhile, saw a large boost in activity around the platform after announcing an integration with social media app TikTok last month. The AUDIO token more than doubled in value over the course of a day, and is currently up 137% over the last 30 days, according to CoinGecko. Audius says it has added nearly a million more users since that August 16 news, today announcing a new milestone of six million monthly active users.
2 September 2021 21:03