Sotheby's Kicks Off Bored Ape NFTs Auction, Bids Soar to $4.5 Million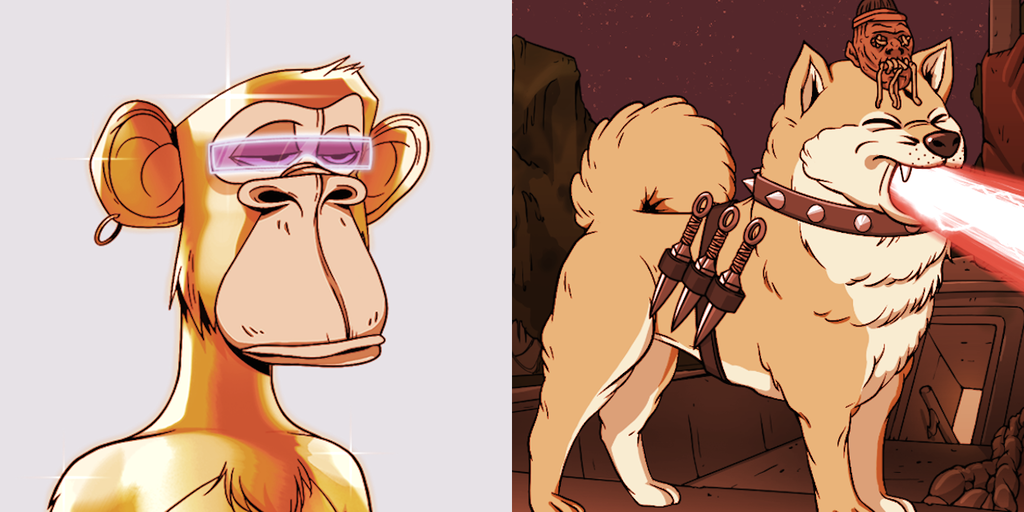 The Bored Ape Yacht Club has rapidly become one of the most popular NFT projects around, with the Ethereum-based collection generating hundreds of millions of dollars of trading volume in recent weeks. And now the crypto profile picture set has received another type of validation in the form of a Sotheby's auction, which started this morning.
The Sotheby's auction comes from Bored Ape creators Yuga Labs, and is a lot spanning 101 different NFTs from the developers' own stash. The entire Bored Apes set spans 10,000 different images, so this auction will land the winner approximately 1% of the full collection.
Sotheby's anticipates that the auction will generate between $12 million and $18 million by the time it finishes on September 9. Currently, it has a top bid of $4.5 million just a couple hours after starting, with 42 total bids as of this writing. Sotheby's accepts cryptocurrency payments along with traditional fiat currency options.
It's official. For the first time in our 277-year history, apes and kennels are storming Sotheby's. The @BoredApeYC sale starts September 2. Ape In. pic.twitter.com/oMJUKT4xoC

— Sotheby's (@Sothebys) August 28, 2021
An NFT acts like a deed of ownership to a digital item, and randomly-generated profile pictures sets like the Mutant Apes have been especially popular of late. The auction also includes six "mutant serum" NFTs that transform into Mutant Ape Yacht Club images, which create a variant version of the Bored Ape NFT to which it's applied.
The Mutant Ape collection launched on Saturday, providing all existing Bored Ape NFT holders with a free serum to create the additional NFT. Furthermore, Yuga Labs sold 10,000 Mutant Ape NFTs to new buyers, generating an additional $96 million worth of ETH in a single hour.
The Bored Ape Yacht Club auction isn't the only one that Yuga Labs is offering through Sotheby's right now, either. There is a separate auction for 101 Bored Ape Kennel Club NFTs, which are previous companion NFTs provided free to Bored Ape owners. The lot is expected to fetch between $1.5 million and $2 million, and has a current top bid of $420,000.
In addition to viewing the auction contents on the Sotheby's website, there is also a virtual gallery in Decentraland, an Ethereum-based online metaverse. Users can freely explore the space alongside other Decentraland players and see the Bored Apes images on the walls.
Bored Ape #7090 was purchased for 600.0 ETH
https://t.co/foUfbPxS4a

— boredapebot (@boredapebot) September 2, 2021
Separate from the Sotheby's sale, the Bored Ape Yacht Club achieved a new single-NFT sale record this morning, with a Bored Ape selling on NFT market OpenSea for 600 ETH, or about $2.25 million.
Three-time NBA champion Stephen Curry purchased a Bored Ape NFT last weekend for $180,000 worth of ETH, making him one of several professional athletes to join the club. Even Arizona Iced Tea purchased one last month, although Yuga Labs clarified to Decrypt that the drink brand used the Bored Apes branding in an "inappropriate" manner.
The entire Bored Ape Yacht Club collection has now generated more than $400 million of trading volume since launching in late April, according to CryptoSlam. Meanwhile, the Mutant Ape Yacht Club has already generated more than $204 million of trading volume in less than a week, while the Bored Ape Kennel Club has passed $78 million in total volume since June.
The wider NFT market has seen a resurgence over the last month-plus, skyrocketing from an early summer lull to set apparent new records for trading volume. OpenSea alone generated more than $3.4 billion in Ethereum trading volume over the course of August. Ethereum-based game Axie Infinity spawned $845 million in trading volume during that span, according to CryptoSlam, while CryptoPunks hit $678 million and Art Blocks passed $583 million.
The views and opinions expressed by the author are for informational purposes only and do not constitute financial, investment, or other advice.
2 September 2021 19:09