Solana Has Been Down for Hours Due to 'Resource Exhaustion'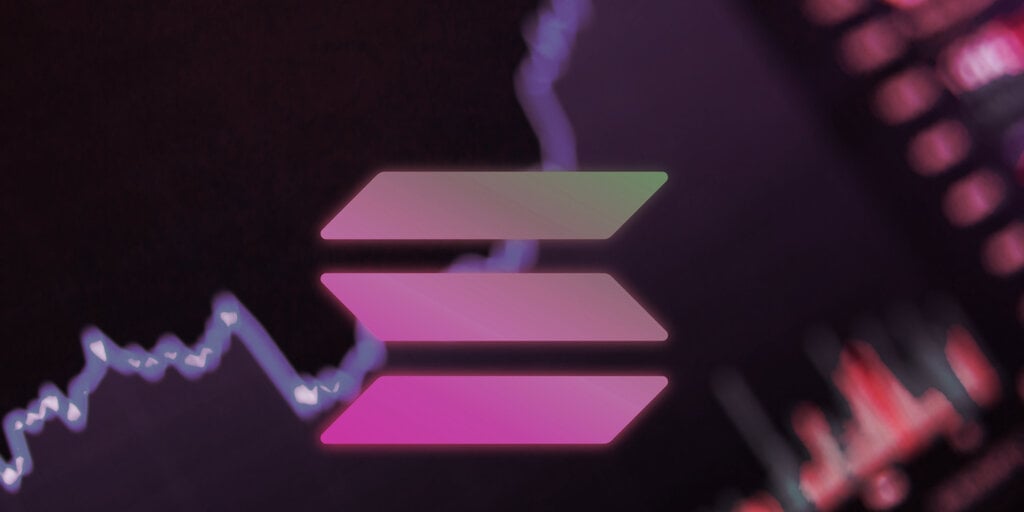 Solana, a rival blockchain network to Ethereum and one whose native cryptocurrency has surged in value and activity in recent months, has been down for nearly four hours as of this writing.
Details from Solscan show that the last Solana block was produced just before 12pm UTC (8am ET), as of this writing. The official Solana Support Twitter account initially tweeted that the mainnet-beta network was "experiencing intermittent instability."
"Resource exhaustion in the network is causing a denial of service, engineers are working towards a resolution," the account tweeted in a subsequent update. "Validators are preparing for a potential restart if necessary."
Resource exhaustion in the network is causing a denial of service, engineers are working towards a resolution. Validators are preparing for a potential restart if necessary.

— Solana Status (@SolanaStatus) September 14, 2021
Solana Labs CEO Anatoly Yakovenko tweeted out to network validators that it's "beta time," and implored them to join Solana's official Discord server, apparently to coordinate the potential response.
In a Twitter reply, Yakovenko told a user that the issue is due to overwhelming transaction volume from bots during an initial decentralized exchange offering, or IDO, for a project. An IDO is a type of public token sale, similar to an ICO, only it happens on a decentralized, peer-to-peer exchange, rather than a centralized platform.
The IDO in question was taking place on the Solana-based Raydium, which is akin to decentralized exchanges like Uniswap on Ethereum. The launched IDO appears to be for Grape Protocol, a popular toolkit for Solana DeFi apps (peer-to-peer lending and trading applications) and NFT projects.
According to Yakovenko, bots were "flooding the network" with 300,000 transactions per second, causing problems for Solana's transaction queues. When a user replied asking Solana to disallow "first come, first serve" IDO launches in the future, Yakovenko demurred: "Nah, just need to fix the bugs. Part of life," he wrote.
In another tweet, Yakovenko wrote that some of today's issues were already being addressed, but that the software update wasn't yet available.
Reminder that the @grapeprotocol IDO and GRAPE-USDC LP lauches at 12:00 UTC today!

AcceleRaytor $GRAPE token claim also from this time.

Fusion pool reward emissions will start shortly after to give time to LP. pic.twitter.com/OaHyxV3C2M

— Raydium (@RaydiumProtocol) September 14, 2021
The sudden downtime has led to a lot of confusion around the community, particularly as users attempt to use the blockchain network to transact funds, interact with DeFi protocols, and buy and sell NFT collectibles. Solana users across Twitter and Discord servers have reported transaction failures, for example, and a number of NFT projects have postponed drops and snapshots for airdrops.
Solana is billed as a more scalable alternative to Ethereum—one that's capable of handling thousands of times more transactions per second, and while using less energy thanks to its proof-of-stake network design. The network's native SOL cryptocurrency has seen a surge in value lately, rising from about $35 on August 1 to an all-time high above $213 last week, per data from CoinGecko.
However, this isn't the first time that Solana has experienced downtime. The same mainnet-beta network went down for about six hours in December 2020, at which point validators restarted the network to resume block creation.
Decrypt has reached out to Yakovenko for comment and will update this piece if we hear back.
14 September 2021 15:58