Can A Country Actually Ban Bitcoin?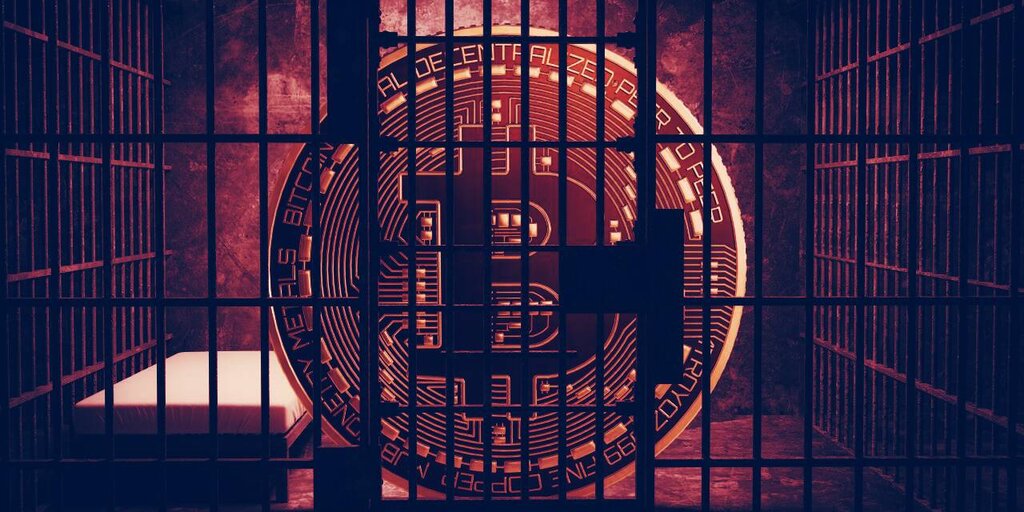 Since the earliest days of Bitcoin, there have been concerns that it's only a matter of time until the cryptocurrency is banned by governments around the world.
For one thing, Bitcoin is often cited as being a threat to traditional monetary systems, with the potential to undermine the control of central banks over the money supply. There are also concerns that Bitcoin facilitates drug trafficking, money laundering and ransomware, due to its pseudo-anonymous nature.
But whether or not it's actually possible for governments to ban Bitcoin can vary from region to region.
Bitcoin has already been banned in some countries
The question of whether Bitcoin can be banned has been answered to an extent, since the cryptocurrency has already been officially banned in several countries.
Currently, just a handful of countries place an outright blanket ban on Bitcoin—and prohibit interacting with, owning, or using the cryptocurrency in any shape or form. These countries include Algeria, Ecuador, Egypt, Nepal, and Pakistan.
Several others, including Saudi Arabia and Taiwan, have also introduced a partial ban on the cryptocurrency, typically blocking financial institutions from dealing in the cryptocurrency or facilitating Bitcoin transactions.
So far, the vast majority of countries that have either restricted the use of Bitcoin, or banned it entirely, are relatively low down on The Economist's Democracy Index, and many are considered flawed democracies or worse.
China's Bitcoin crackdown
Of all the countries that have taken a negative stance on Bitcoin, China has made some of the most aggressive moves against the cryptocurrency in 2021.
Spurred on by its commitments to carbon neutrality (and, pundits have pointed out, the imminent launch of its Bitcoin rival, the digital yuan), China has cracked down on cryptocurrency mining and crypto-related firms.
China has long maintained a ban on cryptocurrency trading, but in 2021, the country forced crypto miners to shut down their operations and relocate out of the country, while the People's Bank of China (PBoC) issued an edict to payment platforms and banks ordering them to cease cryptocurrency activities.
Prior to the crackdown on mining, China controlled approximately two-thirds of the global Bitcoin mining industry. What followed was a mass exodus of miners, while crypto exchanges Huobi and OKEx limited services for Chinese customers. Even individual crypto-related accounts were blocked by popular social media website Weibo.
But the wider impact of the ban has been limited. Despite China's best efforts to clamp down on the crypto industry, people living in the country can still access crypto exchanges abroad by using virtual private networks (VPNs).
Meanwhile, Bitcoin's mining hash rate has steadily recovered from its initial slump following China's ban on mining. While Bitcoin's price has yet to recover its pre-ban heights of April and May 2021, it has steadily increased since late July.
Could the U.S. ban Bitcoin?
Currently, Bitcoin is legal in the United States. The Securities and Exchange Commission (SEC) having stated that it's not a security, and the Commodity Futures and Trading Commission (CFTC) declared in 2015 that it's a commodity, like gold, and is therefore subject to its regulations. Furthermore, in 2013, the U.S. Treasury Department's Financial Crimes Enforcement Network (FinCEN) issued guidelines stating that it's legal to invest in Bitcoin and to use it as a form of payment, as long as the seller of the goods or services is willing to accept it.
Because of the patchwork of state and federal laws in the U.S., the exact regulations on Bitcoin differ from state to state; for example, in Hawaii, businesses relating to Bitcoin and cryptocurrencies are required to apply for a money transmitter license, while Wyoming has granted digital currencies the same legal status as money.
With all that in mind, the risk of a blanket ban on Bitcoin in the U.S. appears to be minimal. Indeed, billions of dollars have been invested in Bitcoin by American firms, while speculation still rages about when the United States will establish its first Bitcoin ETF, or exchange-traded fund.
However, there are still some risks, with Bitcoin coming in for criticism from regulators and some lawmakers. SEC chairman Gary Gensler has said in no uncertain terms that Bitcoin is a speculative asset, and that cryptocurrencies facilitate crime and do not qualify as money. And Senator Elizabeth Warren has voiced concerns that cryptocurrencies put the financial system "at the whims of some shadowy, faceless group of super-coders and miners."
While there's no evidence to suggest the U.S. is considering an outright ban on the flagship cryptocurrency, it could theoretically be possible to impose harsh regulatory requirements on the on-ramps and off-ramps to the Bitcoin ecosystem—making it very difficult to obtain and use the cryptocurrency, without officially banning it.
Doing so could come at a serious economic cost, however.
"Bitcoin is too deeply entrenched in the US financial system to ban."
"Bitcoin is too deeply entrenched in the US financial system, both culturally and technologically, to ban," Marshall Hayner, CEO of MetalPay, told Decrypt. "It would mean closing down institutions overseeing billions of dollars of assets, shedding tens of thousands of jobs, sending innovation overseas, and fueling a black market for Bitcoin."
Enforcing a ban would prove difficult
Although it is clear that it's quite possible for a government to issue an edict banning Bitcoin, actually enforcing such a ban would provide difficult—if not impossible—in many countries. Unless the government exerts strict control over the Internet, individuals would almost certainly be able to download Bitcoin wallet software, run a node, and complete transactions with little effort.
This is evidenced by the fact that there are still a significant number of Bitcoin users in most countries that have already banned it. According to a 2019 report by We Are Social, around 4% of Internet users in Egypt currently own cryptocurrencies, while cryptocurrency market tracking platform CoinMarketCap listed Pakistan as one of its fastest-growing user demographics in Q1 2020.
Likewise, even in countries with strict Internet controls, a variety of tools used to bypass these restrictions could render the effort pointless. After all, it is incredibly difficult to enforce a ban on Bitcoin when practically anybody can access the Bitcoin blockchain via the Blockstream satellite using a relatively inexpensive software-defined radio (SDR) dongle and an antenna.
"The U.S. could enact tighter restrictions for buying and selling BTC, but an outright ban would be impossible to enforce," said Hayner.
There's also the question of whether introducing a ban on Bitcoin would simply incentivize people to obtain it, an argument put forward by economist Saifedean Ammous, author of The Bitcoin Standard. His line of reasoning is that a government clampdown on Bitcoin would illustrate that the government in question is seeking to restrict people's financial freedoms, and would serve to highlight the cryptocurrency's usefulness. "If your bank tells you, 'You can't buy Bitcoin with your bank account.' That's really just an advertisement for Bitcoin," he said.
Instead, he argued, governments could attempt to undermine the demand for Bitcoin by reducing the economic incentive to use it—by creating a better alternative.
But with Bitcoin now legal tender in El Salvador, and Ukraine set to follow in its footsteps, Bitcoin appears to be gaining increasing acceptance among governments—and with each new country that adopts it, the likelihood of other countries imposing a ban on it diminishes.
14 September 2021 15:20