Sotheby's Bored Ape Yacht Club NFT Auction Yields $24 Million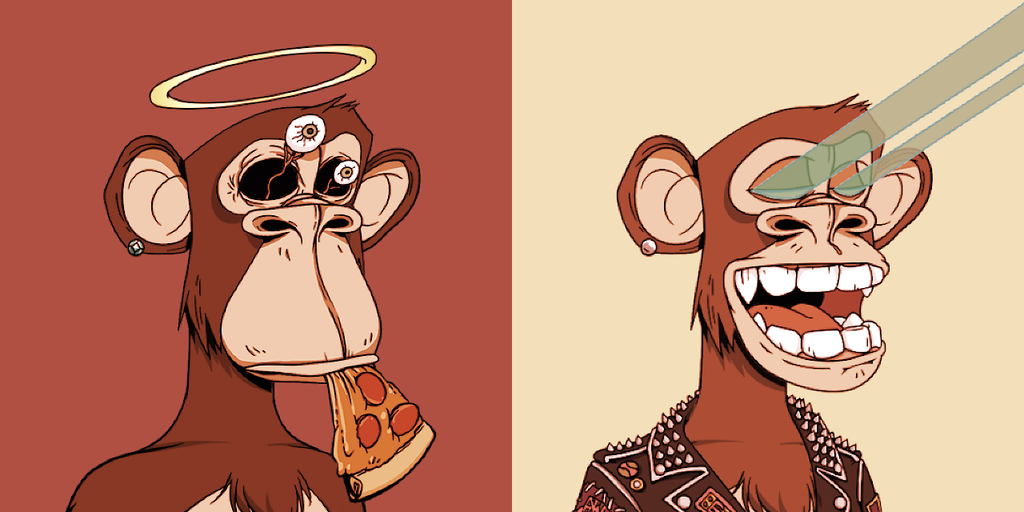 The popular Bored Ape Yacht Club NFT collection made a splash in the art world this month with its own Sotheby's auction for a lot of 101 of the Ethereum-based profile pictures. And the recent hype around the randomly-generated ape illustrations extended into the auction, with a winning bid that smashed expectations.
The auction closed today with a winning bid of $24.39 million, well ahead of Sotheby's estimated range of $15 million to $18 million. That works out to about $241,500 per Bored Ape Yacht Club NFT. The average sale price for a Bored Ape on leading secondary marketplace OpenSea over the last seven days is just above 46 ETH, or nearly $164,000.
However, Sotheby's lot also includes six "mutant serum" NFTs that create a new, additional Mutant Ape Yacht Club NFT when combined with an existing Bored Ape NFT. The average sale price for a Mutant Ape NFT on OpenSea over the last seven days is 5.75 ETH, or about $20,400 as of this writing.
Bored Ape Yacht Club creator Yuga Labs was behind the auction, which included roughly 1% of the total supply of 10,000 original Bored Ape NFTs.
A separate auction for 101 Bored Ape Kennel Club NFTs—which were originally provided free to Yacht Club NFT owners—ended at the same time, yielding a winning bid of $1.835 million. That falls within Sotheby's estimate of $1.5 million to $2 million. At just over $18,150 per Kennel Club NFT, that still beats the average OpenSea sale price of 3.71 ETH over the last seven days, or about $13,150.
The Bored Ape Yacht Club launched in April and rapidly became one of the most popular NFT collections around. An NFT acts like a deed of ownership for a provably scarce digital item: in this case, an illustration of a disinterested-looking ape with various style attributes and accessories. Some traits are much less common than others, or considered more desirable, causing some Bored Ape NFTs to sell for much higher prices than others.
Earlier this week, a single Bored Ape NFT sold for over $2.9 million—a new record—to the creators of The Sandbox, an upcoming Ethereum-based open-world metaverse game. The Sandbox previously teased a partnership with Bored Ape Yacht Club, and plans to turn the illustrations into playable 3D avatars that owners can use within the game.
Additionally, Bored Ape NFTs have become increasingly popular with celebrities, including athletes like the NBA's Stephen Curry and NFL's Dez Bryant, and musicians such as The Chainsmokers and Jermaine Dupri. All told, the three Bored Ape drops have thus far collectively generated more than $777 million worth of trading volume, per data from CryptoSlam.
The views and opinions expressed by the author are for informational purposes only and do not constitute financial, investment, or other advice.
9 September 2021 15:23