Spin-Off Bored Apes and Pudgy Penguins Are Spreading Fast on Solana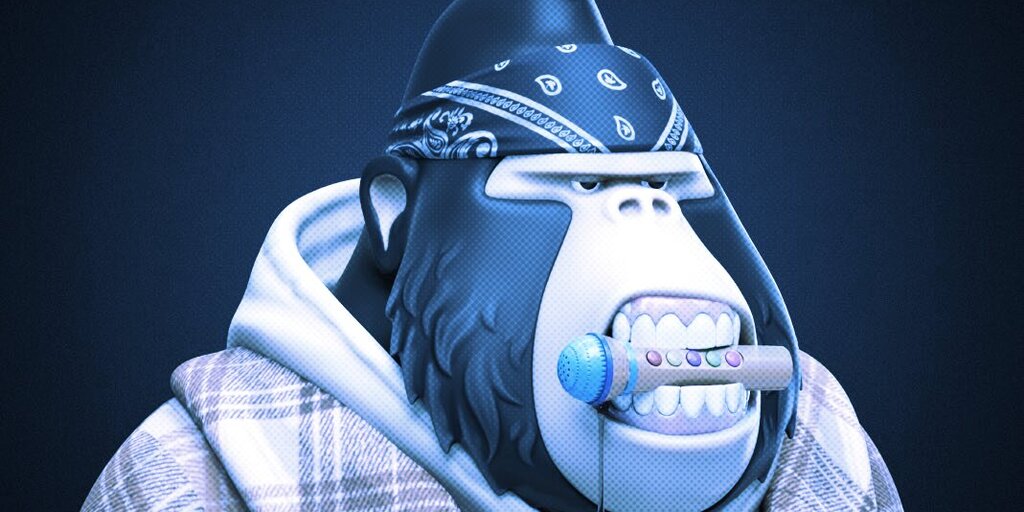 NFT collections inspired by Bored Ape Yacht Club and Pudgy Penguins are spreading fast on Ethereum rival Solana—and selling for huge amounts of money. 
London-based blockchain advisory firm Moonrock Capital yesterday bought a Degenerate Ape Academy Solana-based NFT for $1.1 million. Others in the collection are on the market for as much as $1.7 million.
Moonrock Capital just acquired the 13th rarest @DegenApeAcademy NFT for 5980 $SOL ($1,109,170.40) pic.twitter.com/STkwJetRl1

— Moonrock Capital (@MoonrockCapital) September 11, 2021
The unofficial NFT collection was inspired by the hugely popular Ethereum-based Bored Ape Yacht Club NFT collection—a collection of 101 Bored Apes sold this week for $24.39 million at auction house Sotheby's. 
Another collection, Solanapes, which has exactly the same design as the Bored Ape Yacht Club NFTs but with different attire, dropped first. The Degenerate collection has a different design but is still inspired by the original Ethereum-based collection. 
SolPenguins, which look a lot like Ethereum-based Pudgy Penguin collection, are also spreading on the Solana blockchain—but not selling for as much money: the floor price is 1.6 SOL, or $281. 
Right now, most of the lucrative NFTs projects, like tokenized artwork, sound clips, videos or chat bots, are housed on Ethereum. 
The projects are spreading on Solana to make the most of the blockchain's low transaction fees. "The low tx fees probably mean we could afford to live in Manhattan," tweeted Degenerate Ape Academy on September 7. 
Tomorrow (9/12), Outcast Apes will officially evolve into @Solanapes.

After being rejected from the yacht club for not being able to afford rising gas prices on Ethereum, the outcasts have had enough. Solanapes marks a watershed moment for the NFT space. #Solana #SolanaNFTs pic.twitter.com/1IgbcncrfR

— Solanapes (@Solanapes) September 11, 2021
And Solana's blockchain is popular, too—SOL is the sixth biggest cryptocurrency by market cap—a spot it's nabbed surprisingly quickly since its launch last spring.
But not everyone thinks that Solana will continue to have success in the NFT world. One NFT trader told Decrypt that Solana is "less mature" and is "not going to be the landing spot for high-end NFTs" in the future. 
NFTs are unique: since they are stored on the blockchain, they can't be counterfeited. But according to other big NFT traders, designers using Solana's network are able to rip off cheap variants.
Gmoney, a pseudonymous NFT investor, told Decrypt: "There's nothing original about them. I think if Solana wants to be taken seriously for NFTs then they should encourage people to make new and creative projects. Not copy/paste."
Imagine going to Chinatown to buy a fake Chanel bag then tweeting about it. https://t.co/bOC2GTGbgq

— gmoney.eth (@gmoneyNFT) September 12, 2021
So far, the biggest (and most expensive NFTs) are Ethereum-based. Who knows whether Solana will overtake Ethereum in the NFT world—but it sure is trying. 
12 September 2021 18:02