Twitter Campaign Urges Bitcoin Fans to Buy BTC as El Salvador Launch Looms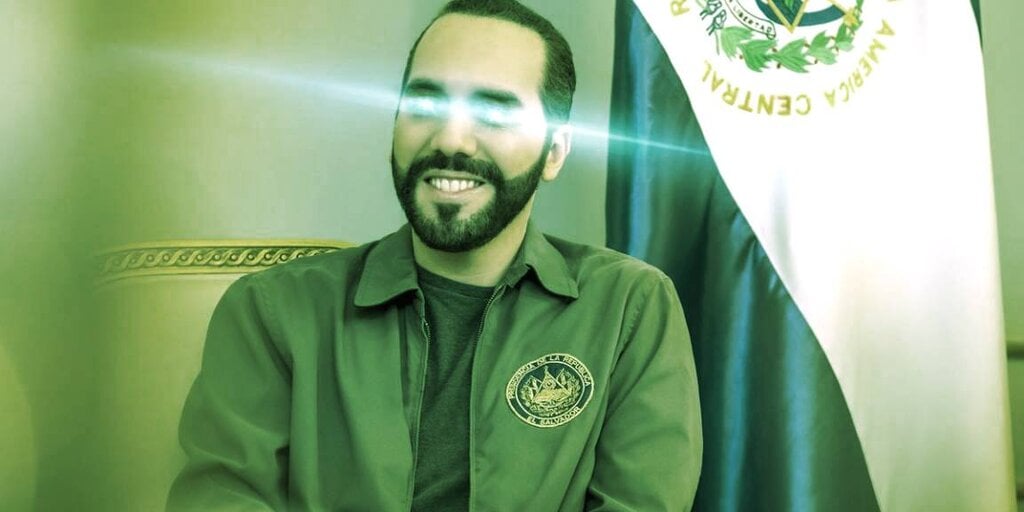 As Bitcoin bulls eye a profitable September, the price of the largest cryptocurrency rallied by 2.5% over the day on Monday to reach a four-month high of $51,908 before backtracking to $51,600 by press time.
With weekly gains of 5.6%, Bitcoin has also seen an impressive spike in daily trading volumes, surpassing $77 billion.
One possible reason behind the latest price action is a growing social media campaign calling for people to purchase small amounts of Bitcoin on September 7 when the cryptocurrency becomes legal tender in El Salvador.
Over the past few days, users on social media platform Twitter, often via the #7SeptemberBuyBTC hashtag, have been sharing plans to coordinate $30 purchases of Bitcoin–a move meant to show support for El Salvador's Bitcoin law.
Some prominent figures joined the campaign as well, including MicroStrategy's CEO Michael Saylor, who wants "every cyber hornet" to show solidarity with the people of El Salvador and the country's president Nayib Bukele.
On September 7, El Salvador will officially begin using #Bitcoin as its national currency alongside the U.S. dollar. Every cyber hornet I know is planning to buy $30 in BTC tomorrow in solidarity with the people of #ElSalvador and their leader @nayibbukele. Will you join us?

— Michael Saylor (@michael_saylor) September 6, 2021
Members of the 3.3 million strong r/Bitcoin, the largest Bitcoin-themed group on Reddit, are also being urged to join the action, with the topic starter going under the pseudonym "thadiusb" calculating that if all of the group's members join the call, they potentially could buy up to $99.5 million worth of Bitcoin.
However, while "thadiusb" argues that this is "more of a support gesture, rather than a pump," some users already voiced their concerns that a coordinated campaign at a specified date and time could cause a price pump and "make it more expensive for Salvadorans to accumulate."
The Bitcoin's law controversy
Proposed by President Nayib Bukele and passed by the Legislative Assembly of El Salvador in June, the new law recognizes Bitcoin as "unrestricted legal tender with liberating power, unlimited in any transaction, and to any title that public or private natural or legal persons require carrying out."
In essence, El Salvador's new legislation makes Bitcoin a legitimate currency on par with the U.S. dollar, while the country's citizens who sign up for state-sponsored crypto wallet Chivo will be eligible for an airdrop to the tune of $30 in crypto.
The law also includes a stipulation that prices throughout the country must be expressed in BTC, while it will be mandatory for merchants and sale outlets to accept crypto.
However, there's still some confusion about this particular article as the President recently stressed that the use of Bitcoin will by no means be mandatory.
Despite President Bukele's enthusiasm, El Salvador's Bitcoin law was met with criticism and even resulted in a lawsuit filed by the Farabundo Marti National Liberation Front, the country's opposition party, in June.
A poll conducted in August also showed that more than two-thirds of Salvadorans (67.9%) disagree with Bitcoin becoming the legal tender.
[EMBED] https://decrypt.co/79979/anti-bitcoin-law-activist-arrested-el-salvador
Some people took to the streets to express their protest against the new legislation, raising fears that it "could be used to defraud users and also facilitate money and asset laundering."
Speaking out against the Bitcoin law–and even arrested for his dissent–was Mario Gomez, a cryptocurrency and computer systems specialist and founder of tech incubator Hackerspace, who warned about flaws and risks associated with the Bukele government's implementation of the legislation.
6 September 2021 15:05