Twitter's Jack Dorsey is Now Mining Bitcoin. Here's How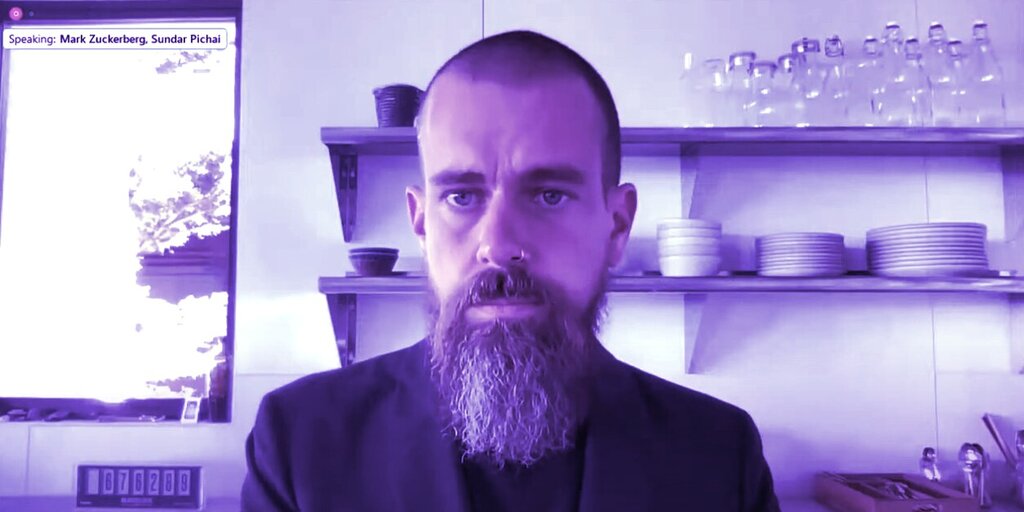 Jack Dorsey, CEO of both Twitter and Square, has rapidly climbed the ranks of best-known Bitcoin maximalists in recent years, backing big Bitcoin-centric projects, espousing his love for the original cryptocurrency's whitepaper, and even saying he believes Bitcoin can bring about world peace. Now he's added another piece to his Bitcoin resume: he's mining it, too.
Yesterday, in response to a tweet from another user about getting into Bitcoin mining, Dorsey wrote, "I'm trying mining with Compass Mining too…" He didn't elaborate on the note, but Compass shared the word with its 25,000+ followers with a retweet of Dorsey's comment.
Bitcoin is mined through an energy-intensive process called proof of work, in which computers compete to perform an array of complex mathematical equations in exchange for cryptocurrency rewards. The work itself is arbitrary: miners are simply expending computing power in exchange for a potential reward, which can be incredibly valuable given Bitcoin's current price.
https://t.co/U8QJI7Zs89

— Compass Mining (@compass_mining) August 17, 2021
While it's technically possible to mine Bitcoin with an average home computer, it's highly unlikely that you'll earn much money. In fact, you might not even make enough to cover your energy bill, given the immense power demands of mining. Profitable Bitcoin mining these days typically requires super-powerful computers or custom-built ASIC mining rigs.
Compass Mining offers a way to get up and running with a top-tier ASIC mining rig without going through the hassle of sourcing one of the in-demand machines yourself, or finding an ideal location to host it.
Here's how it works: you choose the ASIC rig that you want to buy through Compass, which it will then source and install in one of its global mining facilities. The company sets it up and joins the mining pool of your choice, you'll pay for the electricity costs for the machine, and then the Bitcoin rewards from your machine are paid into your crypto wallet.
Compass declined specific comment on Dorsey's mining operation with the firm. However, a representative tells Decrypt that the minimum order size is a single ASIC rig—so you don't have to purchase a whole fleet of them to get started.
"The goal of Compass' business model is to allow anyone to mine Bitcoin with access to the same sorts of power costs, hardware supply, and rackspace that the world's largest and most heavily financed miners enjoy," explained Zack Voell, Compass's director of content and research.
Even so, deploying a single mining rig is no small investment. As of this writing, Compass offers US-based Antminer rigs starting at $8,200, with wait times extending into May 2022 depending on selection. But given Bitcoin's current price above $45,800—up more than 50% since the start of 2021, even with May's big market downturn—it could prove to be a viable investment. Compass estimates a current profit of $33 per day with its rigs given the price of electricity, although that estimate varies from day to day.
Given his estimated net worth of $14.6 billion, according to Forbes, Dorsey can probably afford to dip his toes into mining without risking very much.
The views and opinions expressed by the author are for informational purposes only and do not constitute financial, investment, or other advice.
18 August 2021 18:56