AdvisorShares Latest Firm to File for Bitcoin Futures ETF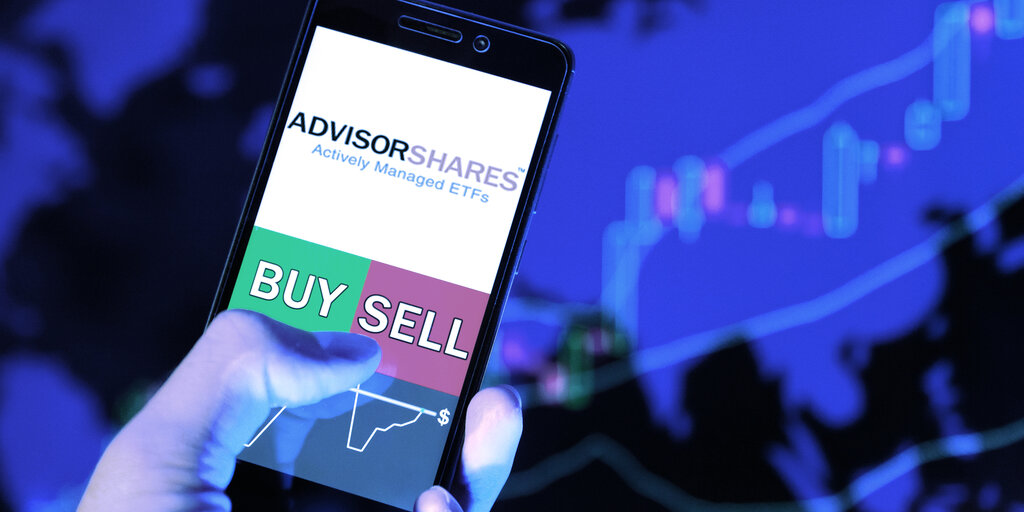 Enough investment firms have filed applications with the Securities and Exchange Commission for cryptocurrency ETFs that the public—and maybe even the agency—has likely lost count.
No matter.
Fund manager AdvisorShares has filed an application for the AdvisorShares Managed Bitcoin ETF, adding its name to a growing list of hopefuls for the first cryptocurrency exchange-traded fund in the U.S.
According to the filing, the fund, with assistance from sub-advisor Morgan Creek Capital Management, will place "all or substantially all of its assets" in Bitcoin futures and collateral. It won't hold BTC itself.
ETFs are investment products whose price is tied to an asset or group of assets. ETFs trade like stocks on an actual exchange and tend to closely reflect the value of the underlying asset. (Grayscale's BTC Trust, by contrast, often trades at a steep premium or discount due to months-long lock-up periods.) A pure Bitcoin ETF would allow regular investors to get in on BTC's price action without buying or storing the asset.
But this proposal isn't for a pure Bitcoin ETF—it's for a Bitcoin futures ETF. Futures contracts are agreements between buyers and sellers to trade an asset at a predetermined price. They're a way of both betting on prices—buyers locking in a low rate if they think the market will surge—and hedging risk.
"People don't want Bitcoin futures exposure, they want physical Bitcoin exposure," Bloomberg ETF research analyst James Seyffart told Decrypt earlier this month.
Why, then, is AdvisorShares proposing one?
Because it'll take what it can get approved.
In early August, SEC Chairman Gary Gensler hinted at the Aspen Security Forum that the agency would be more inclined to approve a Bitcoin futures ETF than one backed by physical bitcoin. Wasting little time, VanEck—long interested in facilitating a Bitcoin ETF—filed applications for Bitcoin and Ethereum futures ETFs. (It withdrew the latter today.)
AdvisorShares joins a long queue of applications. To date, the SEC has never approved a cryptocurrency ETF, choosing instead to deny the proposals, delay their consideration, or watch the filers withdraw in frustration.
20 August 2021 22:18