Anti-Bitcoin Law Activist Arrested in El Salvador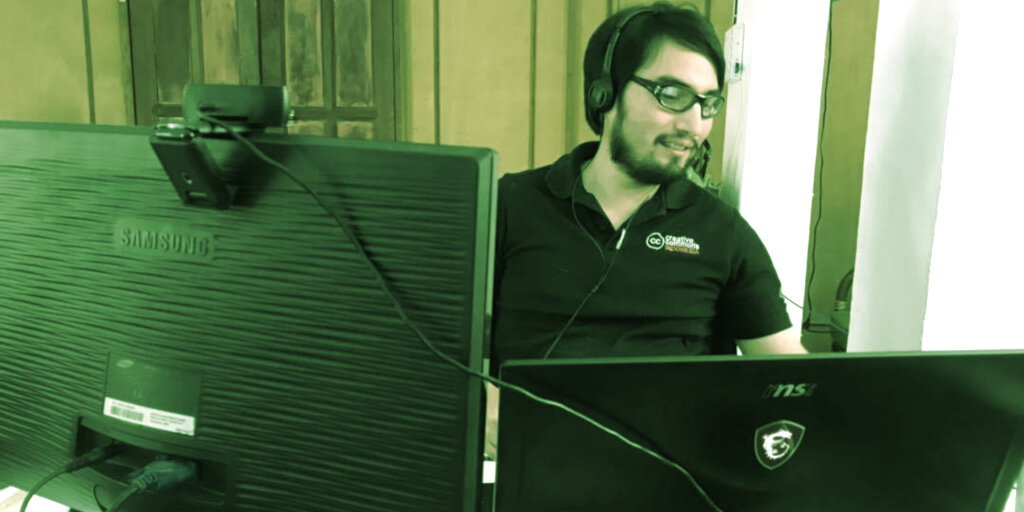 Police in El Salvador have arrested cryptocurrency and computer systems analyst Mario Gomez, a vocal critic of the country's newly passed Bitcoin Law, according to local reports.
El Salvador's controversial Bitcoin Law, spearheaded by President Nayib Bukele, makes Bitcoin legal tender in the country, on par with the U.S. dollar, and compels most merchants to accept it as payment. Gomez, the founder of tech incubator Hackerspace, is among the more high-profile Salvadorans who have spoken out against the new law's implementation.
Elena de Gomez, Mario's mother, told local newspaper La Prensa Grafica that she was unaware of the reason for her son's arrest, though police claim the analyst is being investigated over allegations of financial fraud.
According to La Prensa Grafica's report, police from El Salvador's Operational Tactical Section (the Salvadoran equivalent of SWAT) attempted to confiscate Gomez's computer during the arrest but ultimately yielded as reporters approached the scene.
Shortly after his arrest, Gomez was transferred to the Special Crimes Unit of the National Civil Police Central Investigations Division, according to local reports. Police say Gomez is being investigated over "fake emails sent to various bank users whose accounts have been compromised." Salvadoran authorities seek access to Gomez's phones and computer.
Intervenimos a Mario Gómez en vías de investigación por los delitos de fraude financiero, relacionados a correos electrónicos falsos enviados a muchos usuarios del sistema bancario, donde sus estados de cuenta han quedado vulnerados.

— PNC El Salvador (@PNCSV) September 1, 2021
Over the last week, Gomez participated in several forums and video conferences to detail what he considered to be the flaws and risks associated with the Bukele government's implementation of the Bitcoin Law. Gomez is also credited for leaking key details of the country's Chivo cryptocurrency wallet, which was created by the government to control the dollar-to-bitcoin exchange process and is promoted as the official Salvadoran Bitcoin wallet. The analyst pointed to several design features in the Chivo wallet that concerned him, including the fact that the operating costs of the "zero-fee service" would be paid for with tax money.
Hours before his arrest, Mario sent a cryptic message to El Salvador's Intelligence Agency: "It is not me. It is your own people. The more you try to hide what you do, the more people will come out and expose what you hide."

Mensaje para mis seguidores del OIE: Yo no soy. Es su misma gente… Mientras más traten de ocultar lo que hacen… Más gente va a salir a contar lo que esconden.

Yo solo dejo que pase, y .

Fin del comunicado.

— mxgxw.α (@mxgxw_alpha) August 31, 2021
At the moment, police have not issued any additional statements and representatives of the National Civil Police did not respond to Decrypt's request for comment. Both the Hackerspace and Gomez's personal Twitter account have gone silent.
1 September 2021 17:31