Ethereum Price Rises 10% Amid NFT Resurgence, Outpacing Bitcoin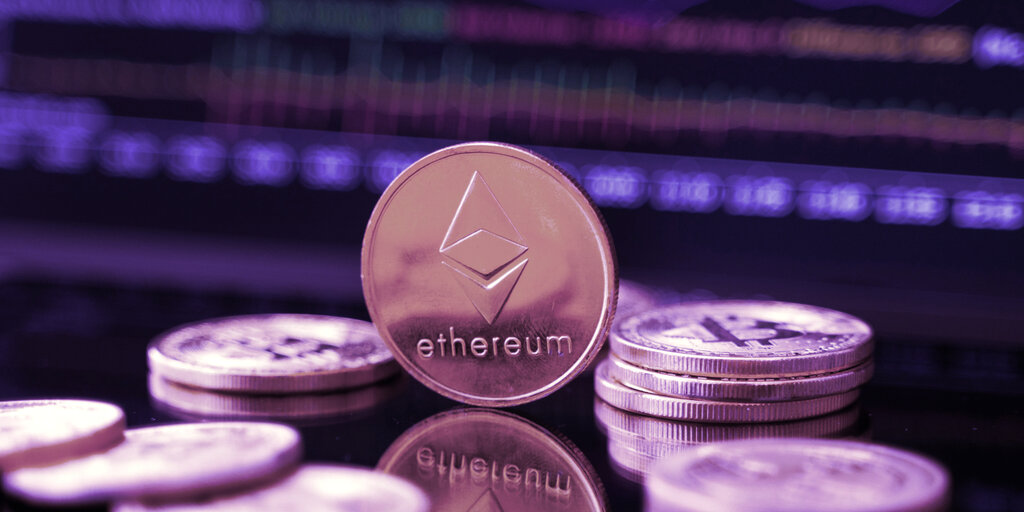 Ethereum, the world's second-largest cryptocurrency by market cap, is surging in value today. It's up more than 10% over the last 24 hours at a current price of $3,723 per coin, according to CoinGecko, after seeing a late-morning bump of about 5% within an hour.
It's another leg up for the leading smart contract platform, which has been rising over the last month following the launch of the London Hard Fork network upgrade. One key element of the upgrade, called EIP-1559, was a change in how the network handles transaction fees, which are now "burned" or removed from circulation.
More than 160,000 ETH (about $559 million) has been burned since August 5, according to Etherchain.org. This new deflationary element could potentially boost the long-term value of Ethereum by gradually reducing the total supply. Ethereum's price has jumped more than 46% over the last 30 days according to CoinGecko, although the wider crypto market has also risen of late.
Ethereum's latest price action also comes after an impressive month for the NFT  market, which has experienced a resurgence following the initial early-year boom.
Most of the recent action has taken place directly on Ethereum, including more than $3.4 billion worth of trading volume in August for secondary market OpenSea, as well as several hundred million dollars each worth of volume for the CryptoPunks and Art Blocks collections.
An NFT acts like a deed of ownership for a digital item, whether it's an image file, video clip, or something else. Additional Ethereum-based projects like Bored Ape Yacht Club, Mutant Ape Yacht Club, 0N1 Force, and Meebits also logged more than $100 million each worth of trading volume over the last 30 days, according to data from CryptoSlam.
More than 50 individual NFT items have sold for more than $1 million worth of ETH apiece over the last 30 days alone. That list is led by an Art Blocks generative artwork composition from Dmitri Cherniak's Ringers collection, which sold for 1,800 ETH ($5.66 million) last week to Starry Night Capital, the new NFT-centric investment fund co-founded by Three Arrows Capital.
Ethereum's latest uptick is outpacing most of the other top coins on the market. Bitcoin is up about 3% over the last 24 hours, with Cardano up 5% and Binance Coin up about 4%. The entire cryptocurrency market is up about 4% over the last day, per CoinGecko, landing at a total market cap of $2.27 trillion.
Currently, Ethereum's value is less than 14% down from its all-time high price of nearly $4,357 set in May, before the wider market collapsed into a summer slump. Bitcoin, meanwhile, is still 25% under its own all-time high from April.
Ethereum layer-2 scaling solution Polygon is up about 11% over the last 24 hours, along with blockchain oracle service Chainlink. FTX Token, the official token of the FTX cryptocurrency exchange, is today's biggest winner with a 33% gain over the last 24 hours, per CoinGecko.
The views and opinions expressed by the author are for informational purposes only and do not constitute financial, investment, or other advice.
1 September 2021 18:10