'Highly Speculative' Cryptocurrencies Are 'Not Like a Laundromat Token': SEC Chair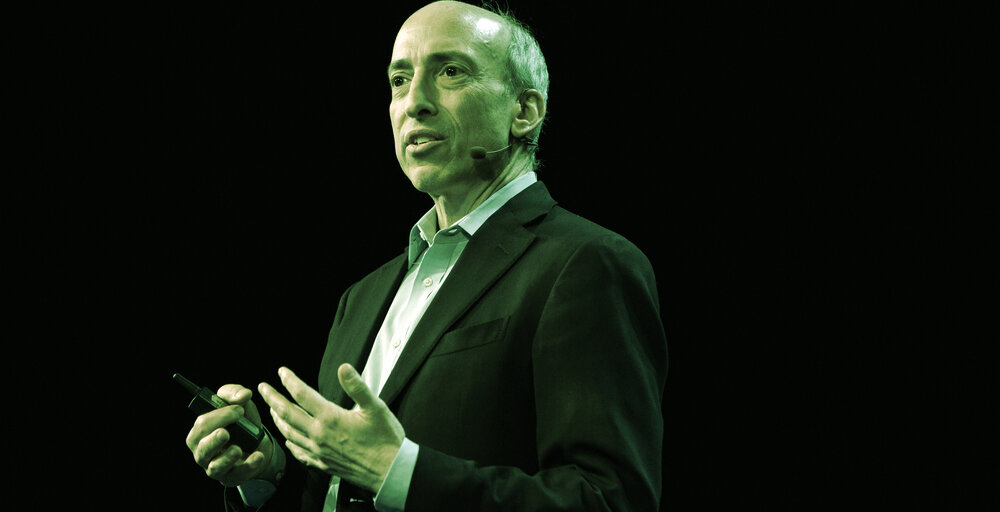 Gary Gensler, chair of the U.S. Securities and Exchange Commission (SEC) warned today that the regulator is scrutinizing both cryptocurrency exchange and lending platforms, as well as stablecoins—all of which could pose a risk to investors. 
Gensler was speaking before the European Parliament's economic and monetary affairs committee on transatlantic cooperation in the field of financial services. 
"Platform's being brought inside of some investor protection perimeter is really important," he said and addressed claims by token promoters that many tokens were utilities. 
"These tokens are not like a laundromat token," said Gensler, "They are highly speculative investment tokens for people who are trying to save or speculate for their future, and that's why it is appropriate to bring them inside the investor protection perimeter."
I'll be speaking @EP_Economics' Committee meeting tomorrow at 7:45am ET discussing digital engagement practices, market structure, crypto, and more. https://t.co/OIjsRKw2fs

— Gary Gensler (@GaryGensler) August 31, 2021
He also said the $116 billion stablecoin industry was "embedded" in the wider crypto sphere. "I believe, in part, this facilitates those who want to seek and sidestep the host public policy goals," he said. 
DeFi in the SEC's crosshairs
"We're focused very much on the platforms, whether it's a trading platform or a lending platform, the bulk of the market activity takes place on these platforms whether centralized or so-called decentralized [ones]," said Gensler. 
Decentralized finance (DeFi) platforms pose a particular challenge for regulators, as investors deal directly with each other, dispensing with traditional brokers. 
Prior to his speech at the European Parliament, in an interview with the Financial Times, Gensler argued that DeFi was "not really a new concept" but a variation on peer-to-peer lending, which had been around since the start of the 21st century. 
While DeFi platforms were not as centralized as a traditional stock exchange, he argued that they feature "a fair amount of centralization" in their governance, fee models, and incentives.
The $2 trillion crypto industry has been in the SEC's crosshairs of late. 
Increasing prominence and profits have attracted more scrutiny of cryptocurrency exchanges. Last week the UK's Financial Conduct Authority declared that Binance, which saw $5 trillion of trading in the last year, has around 13 million customers but no global headquarters, was "not capable" of being supervised.
Gensler said that if the industry was "going to have any relevance five and 10 years from now, it's going to be within a public policy framework." 
"History just tells you, it doesn't last long outside. Finance is about trust, ultimately," he said. 
He also bemoaned the lack of startups issuing tokens at risk of qualifying as securities that had taken his advice to register with the SEC. Rather than working with the regulator, Gensler argued that some startups are instead "begging for forgiveness rather than asking for permission," from the SEC.
Too bad today's laws were written in an "earlier bricks and mortar time," as Gensler himself admits.
1 September 2021 14:25