Bored Ape Yacht Club Artist is Building a Community of NFT Vampires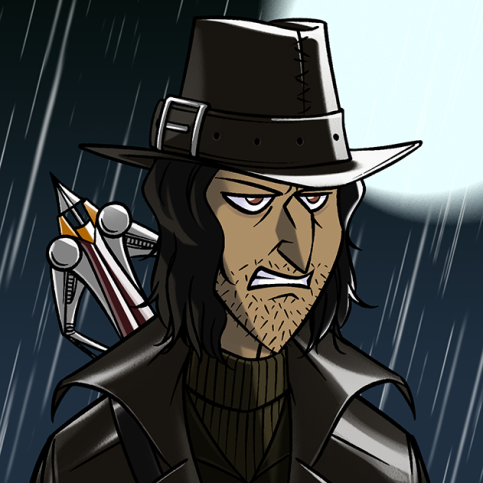 One of the artists from the immensely popular Bored Ape Yacht Club has started another NFT club: the Sneaky Vampire Syndicate. 
The vampire-themed NFT project, which will let the public mint 8,888 NFTs within the next few weeks for 0.08 ETH ($313) each, has already attracted over 12,000 followers on its Discord server after it was fired up on Tuesday. 
Our Discord server has now passed 10,000 members! The Lair is growing by the minute
We thought we'd give our Vamps something special today, enjoy two more previews of what's to come pic.twitter.com/wQxbhLelH8

— Sneaky Vampire Syndicate (@SVSNFT) September 2, 2021
Like the Bored Ape Yacht Club NFTs, some of which fetched several million dollars at a Sotheby's auction this week, the Sneaky Vampire Syndicate is a collection of generative cartoon portraits that are tokenized as ERC-721s. Some vampires are rarer than others, and eight of them won't be generated. They are hand-drawn by the artist, migwashere.
Migwashere told Decrypt that, unlike with The Bored Ape Yacht Club, where he was part of a team of artists, he feels like he's in control this time around. "This one feels more like something I've created," he said, though he said that he still bounced ideas off the team.
The bloodthirsty syndicate plans to release a 2D side-scrolling fighting game that revolves around the NFTs shortly after the drop. The game is being developed by indie game studio Static City Games. 
Lead developer Woof told Decrypt that the game "will have an infinite increase in difficulty over time. Only owners of the NFT will be allowed to play. There will also be leaderboards on how long players have survived."
Players must use different equipment and attack methods to defeat hordes of vampire hunters, skeletons, zombies and werewolves. A bite mechanic will let players steal life from an enemy, but in doing so their character will be rooted in place. 
The recent craze for avatar NFTs helps projects like SVS and BYAC create visible online communities that blur distinctions between fan clubs and shareholding groups. 
The Sneaky Vampire Syndicate will select 400 people who have engaged with the project on Discord or Twitter for a pre-sale, allowing them to mint up to two vampire NFTs before launch. The team is currently whitelisting 25-30 people a day.
The Lair is now open https://t.co/vlkJoeasYp

— Sneaky Vampire Syndicate (@SVSNFT) August 31, 2021
If the project takes off, rich folk might flex their vampires as profile pictures on social media sites—although the status game only works if ownership of the NFT itself can be proven. And if one member of the group resells their NFT for a high price, the others are likely to appreciate in value. 
The team has planned several post-launch milestones. A week after launch, the project will give free NFTs to vampire owners. At some later date, the Syndicate will give holders bats—similar to how Bored Ape holders received free dogs, and later, free mutant apes. The team also wants to create a Vampire Lair community hub in the metaverse video game The Sandbox.
The unanswered question is exactly what makes the next hundred million dollar NFT project. If it's the artist, Sneaky Vampire Syndicate's style could have broad appeal. If it's the community, it's Bored Ape Yacht-style membership club could fly. Of course, if it's blind luck, it's anyone's guess whether SVS will prove a hit.
4 September 2021 16:44