Coinbase Stock Plunges Following SEC Lawsuit Threats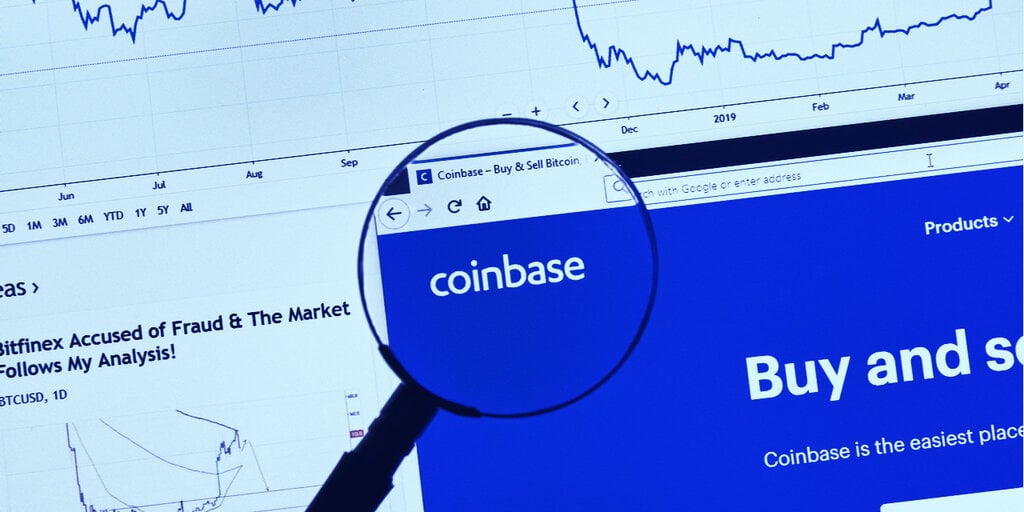 Coinbase's stock plunged by 11.63% after Tuesday's close, with the negative trend continuing today in pre-market trade.
According to data from Nasdaq, COIN is down by an additional 2.93% at press time, with the pre-market dump bringing the stock down to $258.50.
Coinbase's stock began to plunge amid the overall crypto market crash as the exchange also suffered yet another service outage resulting in transactions being delayed or canceled.
Bitcoin fell as much as 11% on the same day El Salvador adopted the cryptocurrency as legal tender.
Many other top cryptocurrencies, including Ethereum, Cardano, Binance Coin, and Polkadot, also suffered double-digit losses as nearly $300 billion was wiped from the market in a matter of hours.
The exchange said that the outage was caused by "a sudden increase in network traffic and market activity," with the service resumed about 1:40 pm EST on Tuesday.
Coinbase in SEC's crosshairs
The outages weren't the exchange's only concern on the day, however.
The San Francisco-based exchange revealed that the U.S. Securities and Exchange Commission (SEC) is threatening to take the company to court over plans to launch its new high-yield product called Lend.
The Lend program would pay owners of USD Coin (USDC), the second-largest cryptocurrency pegged to the U.S. dollar, 4% interest on their holdings. Despite six months of discussion between Coinbase and the SEC, the agency now appears to consider the product a security offering. This means it would need to register the product with the agency as such.
Notably, as pointed out by Coinbase, the SEC failed to provide the company with any meaningful explanation of its intentions.
"A healthy regulatory relationship should never leave the industry in that kind of bind without explanation," Coinbase's chief legal officer, Paul Grewal, wrote in a blog post on Tuesday night.
Grewal added that the SEC offered Coinbase to submit a written letter defending Lend, "but that would be futile when we don't know the reasons behind the SEC's concerns."
As things currently stand, Coinbase said it will not be launching Lend until at least October, waiting for "additional regulatory clarity."
8 September 2021 10:31