Cool Cats, CrypToadz Ethereum NFTs Notch First $1 Million Sales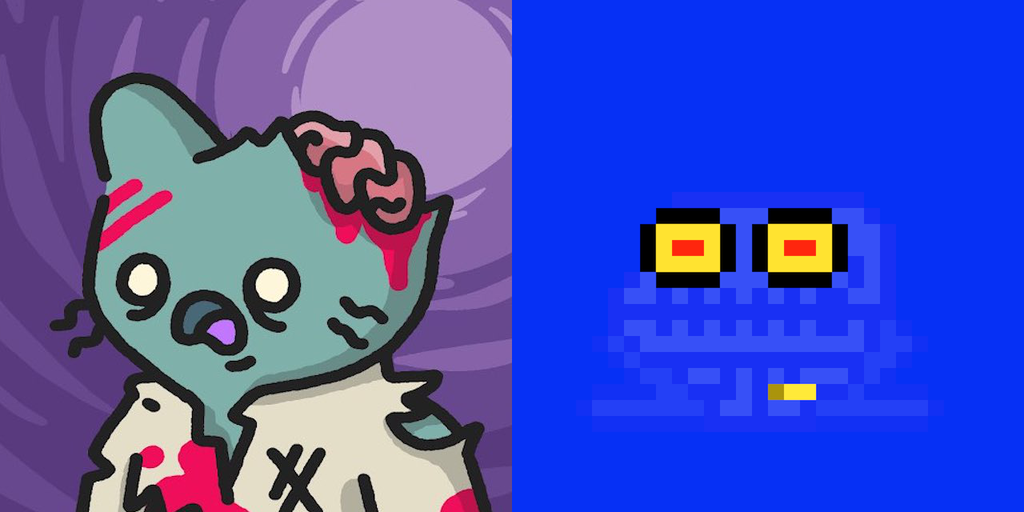 NFT market activity is ticking up again this week, with leading marketplace OpenSea logging its three highest days of trading volume since early September. Amidst increasing sales week, two rising profile picture collections—Cool Cats and CrypToadz—each hit a major milestone.
Both collections marked their first respective secondary market NFT sale above $1 million worth of ETH this week. It's a benchmark that only a handful of NFT avatar sets have reached to date, including Ethereum-based projects like CryptoPunks, Bored Ape Yacht Club, and Mutant Ape Yacht Club, as well as Solana offerings like Degenerate Ape Academy and Solana Monkey Business.
Profile pictures have been a large part of this year's wider NFT market surge, which generated $10.63 billion in transaction volume in the third quarter alone, per DappRadar.
An NFT is essentially a receipt, represented by a token on a blockchain, for any digital item that proves ownership, and top avatar NFTs are routinely bought and sold for thousands of dollars—with some selling for hundreds of thousands, or even millions of dollars apiece.
In addition to the potential social media clout of wielding a popular NFT avatar, ownership can also unlock perks, such as access to closed communities and events, participation in a DAO that lets users collectively decide the direction of the project, or potentially additional free NFT drops.
LETS GOOOOOO! I have just made the first $1,000,000 @coolcatsnft purchase!

The @coolcatsnft team and community are all amazing and I couldn't be more honored to own this 1/1 Zombie cat.

Shoutout to @DoxiaStudio for the deal and good luck with your Animal Shelter!

LETS GOOOO! pic.twitter.com/NDhslUsaJw

— Nobody (@Bornadoesntcare) October 5, 2021
Cool Cats launched in July and has rapidly become one of the most popular NFT avatar collections, with $141 million in trading volume to date per data from CryptoSlam. The floor price of a single Cool Cat NFT—or cheapest available on the OpenSea marketplace—is currently about 14 ETH, or $50,500. The project also collaborated with TIME magazine on NFTs.
The top-dollar Cool Cats NFT in question, a rare zombie-themed avatar, sold for 320 ETH (nearly $1.13 million) on Monday to buyer Bornadoesntcare. The seller, who minted the NFT in July for a mere 0.04 ETH ($84), reportedly plans to use the proceeds to open an animal shelter.
Meanwhile, CrypToadz is a newer NFT project that launched in early September and surged in demand earlier this week, topping $19 million worth of trading volume on Sunday alone. The pixel-based toad avatars have generated more than $109 million worth of trades to date, per CryptoSlam. The floor price is currently 12 ETH, or about $43,100.
The top CrypToadz sale took place on Tuesday for 300 ETH, or $1.05 million at the time of sale. The seller had previously purchased the NFT for just 1.5 ETH ($5,100) less than a month earlier—another sizable short-term gain in value. Rapper Snoop Dogg also purchased a CrypToadz NFT this week via his Cozomo de' Medici alias, just not the million-dollar one.
OpenSea set a record of more than $3.4 billion worth of trading volume in August, more than 10 times the amount from July, and followed it up with a slightly subdued tally over $3 billion for September between combined Ethereum and Polygon sales. Dune Analytics reports more than $719 million worth of trading on the marketplace so far in October.
6 October 2021 17:27