DeFi Protocol Balancer Integrates With WallStreetBets Crypto App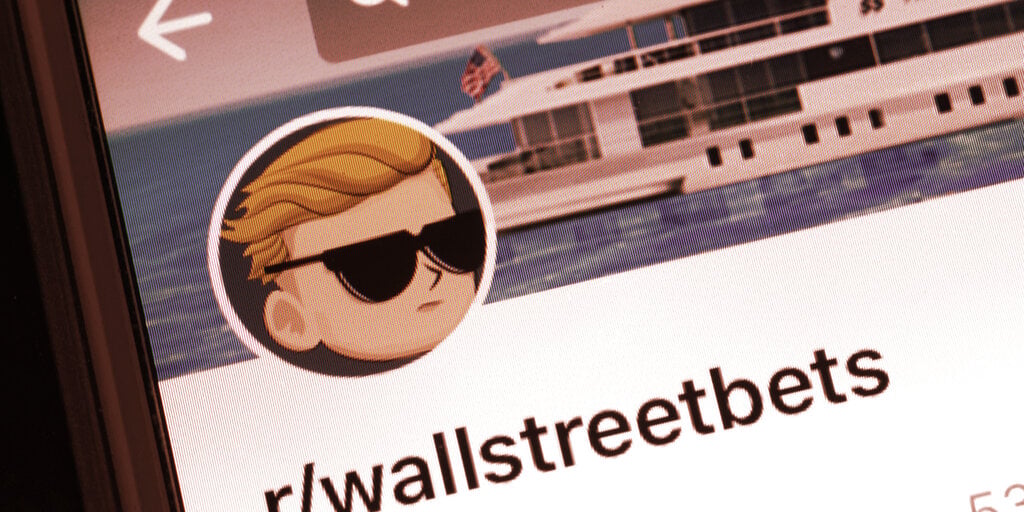 Balancer, a popular automated market maker, has today announced a strategic partnership with WSBDApp, the blockchain-based trading platform created by the WallStreetBets subreddit original founders.
The collaboration will see WSBDApp's decentralized exchange-traded portfolios (ETPs) launched on Balancer V2 to "further expand the possibilities of DeFi and increase crypto exposure to crypto-native and traditional investors alike."
DeFi is a suite of decentralized financial applications that aim to replace traditional investing by facilitating intermediary-free lending, borrowing, and trading.
Balancer was initially built on Ethereum and represents a self-balancing weighted portfolio protocol that allows anyone to create or add crypto liquidity to customizable pools and earn trading fees. This design lends itself to the ETP metaphor.
Earlier this year Balancer also integrated with the Algorand blockchain, as well as with the recently-launched Ethereum scaling solution Arbitrum.
Through its collaboration with Balancer, the WSBDApp is rolling out a community-selected basket of stablecoins backed by fiat money like the U.S. dollar, as well as tokenized commodities and cryptocurrencies such as Wrapped Bitcoin (WBTC), Wrapped Ethereum (WETH), and others.
"The WallStreetBets community has something for everyone, and with democratic tools like ETPs, we're showing the world how financial markets should really be managed," said BTCVIX, the anonymous CEO of the WSBDApp.
Users will be able to connect their WSBDApp wallets to a portfolio rebalanced with the help of the Balancer protocol and then use fiat money to purchase a token representing their holdings.
What is WallStreetBets?
WallStreetBets, a controversial investing forum on Reddit, exploded in popularity at the start of the year after the community's members coordinated the en masse purchase of the GameStop (GME) stock.
The event led to a so-called short squeeze, lifting the price of GME shares by as much as 400% and spelling bankruptcy for some Wall Street hedge funds.
Though WSB announced in May that any crypto-related discussion on the subreddit would be banned "indefinitely," its founders revealed shortly after that they were working on  WSBDapp, a decentralized trading app that would harness "the transparency and community consensus mechanisms provided by blockchain and smart contract technology."
The ultimate goal was to turn decentralized ETPs into "an alternative to the kind of market manipulation perpetuated by opaque and politically connected banks and hedge funds."
8 September 2021 13:42