El Salvador's Bitcoin Play Starts With a Price Crash, Technical Difficulties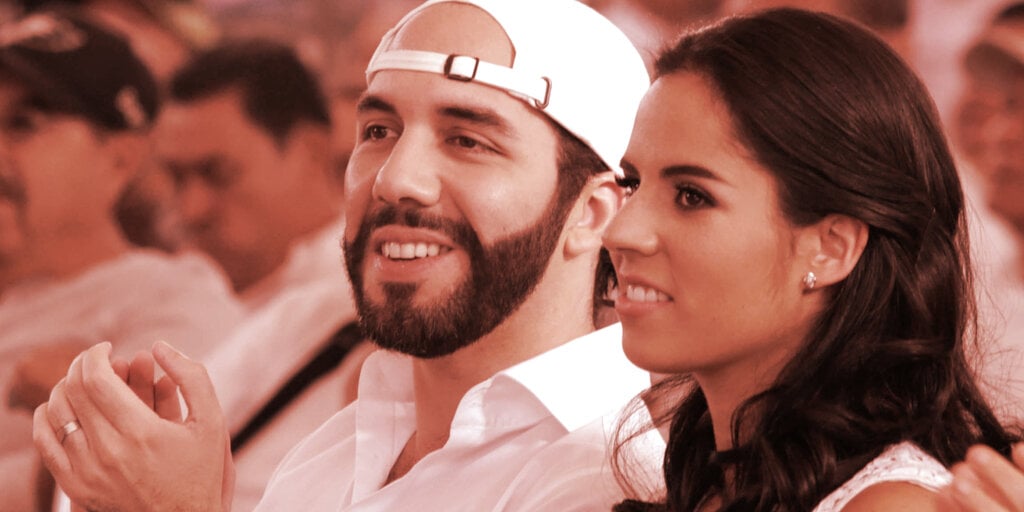 The labor pains associated with Bitcoin becoming legal tender in El Salvador have been rough: Protests in the streets, critics arrested by police without charge, rebuke from international organizations, and a state of national uncertainty have set the tone over the last 90 days—ever since President Nayib Bukele set the country down this path.
But now that Bitcoin is officially legal tender in El Salvador, the first few hours of the experiment's life have not been pleasant either—starting with the market's apparent reaction to today's launch.
Bukele last night announced the purchase of 200 Bitcoin (worth roughly $10 million, at the time), and revealed that the country had already purchased 400 BTC for its reserves. At the time, the price of Bitcoin was above $50,000 per coin, approaching $53,000, seemingly buyed by enthusiasm. Hours later, however, Bitcoin plummeted by more than 10%, handing El Salvador its first few million dollars in losses as a result of the asset's volatility.
Bukele responded today by saying he bought the dip, adding 150 more Bitcoin to the country's stash, for a total of 550 BTC. He did not specify the purchase price.
Chivo Wallet, where are you?
Beyond the market's movements today, El Salvador's first day with Bitcoin as legal tender has also been marred by technical difficulties. The government's official Bitcoin wallet, known as the "Chivo Wallet," is currently unavailable on the official Android app store, so those looking to use it must turn to third-party stores with less transparent security policies.
The government is recommending that its citizens use Huawei's App Gallery.
Ya está disponible @chivowallet para todos los que tengan @AppGallery.

Aquí el link: https://t.co/FS5jKSFFuC

Seguimos trabajando para que esté lista en @GooglePlay y @AppStore.

— Nayib Bukele (@nayibbukele) September 7, 2021
Earlier today, however, Apple released the link for Chivo Wallet on iOS.
Ahora haremos un test a gran escala:

Ya pueden descargar @chivowallet en @AppStore de @Apple.

En este link: https://t.co/wgpiR96Jb9

Descárguenla, regístrense y pongan sus comentarios acá

— Nayib Bukele (@nayibbukele) September 7, 2021
But anyone who has managed the down the wallet through a third party has by now found out that, within hours of completing the know-your-customer onboarding process (i.e. divulging the necessary identification information), the wallet stopped working.
According to Bukele, the Chivo development team decided to pause the wallet's operation to update the servers in anticipation of the heavy workload ahead. "Any data you try to enter at this time will give you an error. The system is offline while the capacity of the servers is being increased. It's a relatively simple problem, but it can't be fixed with the system online." he said in an official statement.
In the meantime, users can turn to their Bitcoin wallet of choice—though they won't be eligible for the $30 in Bitcoin gift that the government is offering them. That's only available to Chivo users.
But those lucky enough to claim those $30 worth of Bitcoin won't be able to swap it for U.S. dollars, according to local reports. Instead, they will have to use the funds in affiliated markets, according to statements from the Chivo Wallet team shared by local news outlet Factum.
#BitcoinSV | El personal de @chivowallet explica que los $30 que estarán disponibles en #Bitcoin únicamente podrán ser canjeados en comercios afiliados a la APP. pic.twitter.com/zWaoiA8zcY

— Revista Factum (@RevistaFactum) September 7, 2021
7 September 2021 22:15