'Entourage' Producer to Make Series About Crypto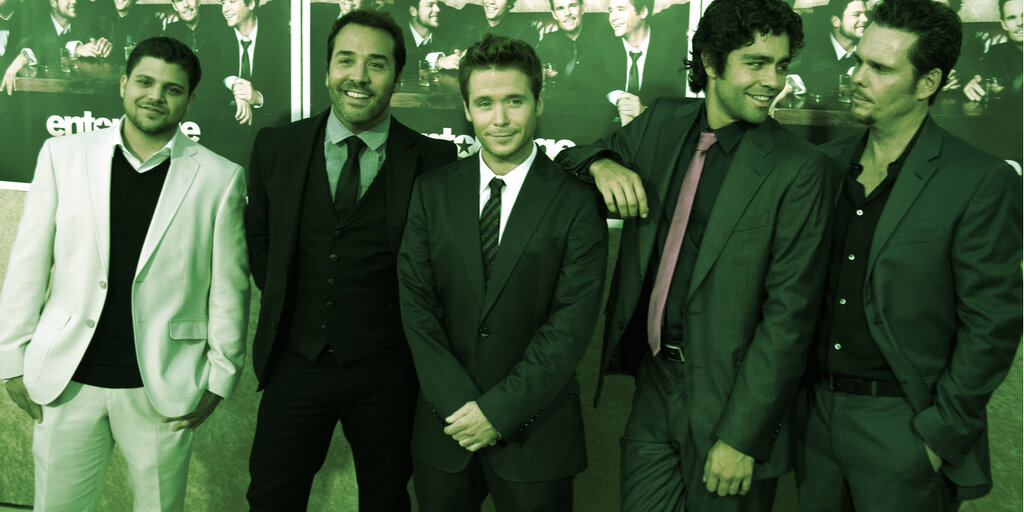 Rob Weiss, best known for producing the HBO series "Entourage" and "Ballers," about the worlds of broey Hollywood B-listers and former football players, respectively, will turn his attention to another male-dominated demographic: cryptocurrency.
According to a report in Variety, Weiss will produce and direct episodes of "Hold On for Dear Life"—a backronym for HODL, the rallying cry of Bitcoin maximalists. (HODL actually comes from a typo in a Bitcoin forum.)
Though the niche-y programming fits Weiss' wheelhouse, the tech founder at the center of the story isn't played by Adrian Grenier, a noted crypto enthusiast, or Dwayne Johnson, America's alpha male. Instead, it places a young woman in the foreground. 
The series hinges on its young protagonist, Mel, who creates a token in honor of her best friend, who has gone missing. She must then navigate the crypto scene a la "Silicon Valley" or "Betas" alongside a motley crew of friends, including a crypto anarchist and a Lambo lover.
Like "Ballers" and "Entourage," it's supposed to be funny. But there's serious potential for crossover appeal as the show has minted its own ERC20 token on the Ethereum blockchain so that token holders can receive a share of the series profits. The token sales will also go toward funding the production. (Do note: The pilot has yet to be shot, though principal photography was slated to start this month.)
The 10-episode series, written by the pseudonymous Suhh Toshee (get it?), is executive produced by Mark Pennell, Satoshi Nakamoto Productions, and the MAP Group.
The naming of a show-runner builds on a May announcement for the show from Sator, a decentralized application for earning NFTs by watching TV. No surprise, then, that "HODL" watchers will be eligible for NFTs—blockchain-based deeds of ownership—of artwork and content from the show.
Cool, bro.
25 August 2021 22:57