SEC Threatens to Sue Coinbase Over High Interest Crypto Product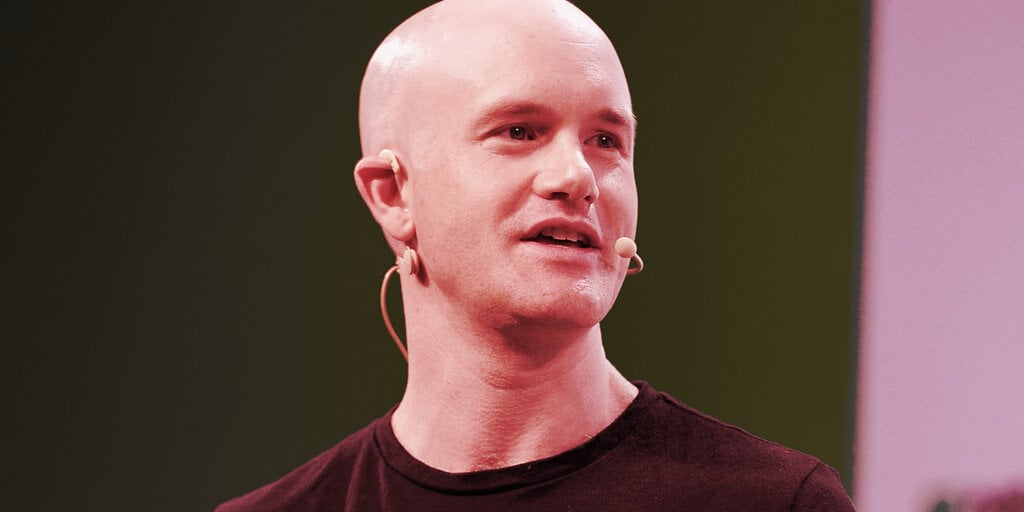 The Securities and Exchange Commission has warned it will sue if Coinbase moves forward with a plan to offer a new product called Lend that would pay stablecoin owners 4% interest on their savings. The unexpected move is a setback for Coinbase and could spell trouble for other firms that offer high yield crypto products.
Coinbase's Chief Legal Officer, Paul Grewal, announced the SEC threat in a blog post on Tuesday night. In the post, Grewal described how the company had been in discussions with the SEC about Lend for six months but that the agency then abruptly warned last Wednesday it may sue if Coinbase goes forward.
Coinbase publicly announced its plans to launch Lend in June. At the time, the company touted the product as a way for crypto owners to earn far high interest than what is offered at regular banks, and promised to offer a "peace of mind" guarantee as a substitute for the FDIC insurance that comes with traditional interest-bearing accounts.
The Lend proposal did not appear controversial at the time Coinbase announced it. The high yield product it described only applied to USDC stablecoins, which are akin to cash—a more conservative approach than the likes of BlockFi, which has for many months advertised returns of up to 8% on a variety of crypto assets.
In response to the SEC's legal threat, Coinbase CEO Brian Armstrong lashed out at the agency on Twitter, complaining that his company had attempted to do the right thing, but that the SEC has failed to be transparent about its crypto policies, and is instead "engaging in intimidation tactics behind closed doors."
8/ But in this case they are refusing to offer any opinion in writing to the industry on what should be allowed and why, and instead are engaging in intimidation tactics behind closed doors. Whatever their theory is here, it feels like a reach/land grab vs other regulators.

— Brian Armstrong (@brian_armstrong) September 8, 2021
Armstrong also complained that the SEC has failed to enforce its policies evenly, allowing other companies that failed to seek out the agency's approval in the first place to operate for many months. He also hinted that Coinbase may choose to fight the SEC in court, but described that as a "last resort."
20/ If we end up in court we may finally get the regulatory clarity the SEC refuses to provide. But regulation by litigation should be the last resort for the SEC, not the first.

— Brian Armstrong (@brian_armstrong) September 8, 2021
The new developments between Coinbase and the SEC are likely to frustrate consumers who have looked enviously at the high yields earned by veteran crypto traders, but who do not have access to easy-to-use investment platforms like the one Coinbase proposed in the form of Lend.
Preston Byrne, a well-known crypto attorney, tweeted that any product promising a yield is a security by the strict letter of the law, and would therefore be subject to the SEC's regulation. But he added that other countries, including the UK, have devised other legal means to facilitate such offerings and that the U.S. should do the same.
"Yield" products are securities. They differ in no material respect from an unsecured bond. They just don't use the name.

Other countries, like England, have debt crowdfunding rules. US cos should check that out and we should emulate those rules here. https://t.co/8BRbu6s4nv

— Preston Byrne (@prestonjbyrne) September 8, 2021
Meanwhile, the CEO of Ripple, which is ensnared in its own high stakes lawsuit with the SEC, tweeted a popular meme from the movie Die Hard to "welcome [Coinbase] to the party."
https://t.co/8NupQPMBaT pic.twitter.com/SO5QDqdrMY

— Brad Garlinghouse (@bgarlinghouse) September 8, 2021
The SEC's legal threat is bad news for Coinbase and some crypto consumers, but it likely spells even bigger trouble for BlockFi. The company is already facing investigations from regulators in several different states, who claim its high interest products are illegal. Given these developments, it's likely the SEC is preparing to take action against BlockFi and others that have been offering such products.
8 September 2021 04:30